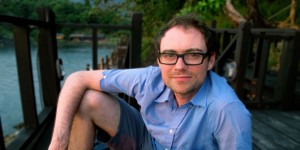 James started working in film and television administration in 2007, collaborating on several Australian productions (The View from Greenhaven, Scorched, The Eternity Man) as well as working as a Producer's Assistant for Universal Studios in Vancouver Canada.
In 2010 James started a Master of Media Arts and Production at the University of Technology, Sydney, specializing in documentary development and production. James now works as an editor for the Seven Network in Sydney while collaborating on documentary projects.
Most recently, James produced a short documentary on illegal shark finning (A Shark's Fin) and edited a short biographical film on crossword compiler David Astle (The Verbal Circuits), selected for competition at the 2012 Baja International Film Festival, Mexico.