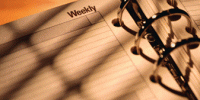 "OUT in the line-up"  – the documentary about homosexuality and surfing is gaining momentum. We have met some great people who are willing to speak about their experiences on camera, and we are also getting together an enthusiastic production team who are contributing their time and resources to give this project a voice.
Currently in production.
-Shooting completed in San Diego and Mexico in October 2013
-Editing of a 5 minute trailer by the end of december 2012
-Shooting in Australia in February 2013
-Documentary due for release in December 2013
A 75 minute documentary will be screened at various films festivals, possibly then a 60 minute version will be broadcast on television and will be available on DVD.
Several teams are coming together for the shoots in all different locations. And we have people working on the project from both within and outside the gay surfers community.