The Team from GaySurfers.net is planning to visit and film in France for the documentary Out in the Line-Up.
This will take place in August 2013 at beaches near Lacanau, Hossegor and Britany. We will be filming over a period of about 10 days and would invite you to come join us, surf, share some stories, beer and meet other gay surfers from around the world. We're also currently looking for a number of volunteers interested in being part of this project.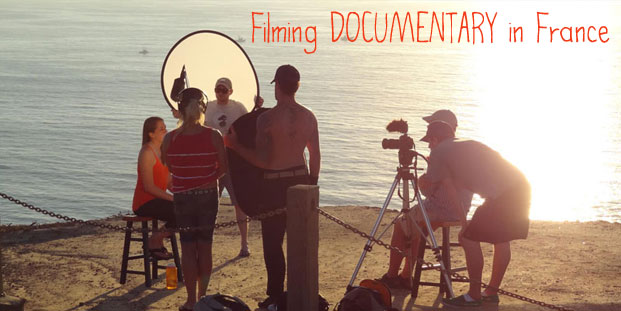 There are a variety of opportunities to be involved, get to know other gay surfers, and help make an important statement to the world on our role Out in the Line-Up.
Here's a list of the opportunities:
On Camera – You're a gay or lesbian surfer from anywhere in Europe who has an interesting story to tell about your experiences in life and surfing. We are particularly interested in people who have met challenges or perhaps discrimination and overcome it. We'll interview you on camera and get professional footage of you surfing which would be edited into the film. If you're interested in this, please email and request an interview and release form. These must be completed before we can invite you to participate in the film.
Production Assistant – You've got some experience in film production (or are eager to learn) and would like to assist our camera crew with filming, lighting, sound, etc. You'll work directly with our professional film crew and have an opportunity to learn about the production of a movie, and have some fun as we'll be filming interesting people on some beautiful beaches – and make sure you get some time for surfing as well.
Local guide – You're a natural organizer and know your way around the surf beaches of Aquitaine. We need a production assistant to help with logistics of scheduling the team, planning the daily schedules, organizing accommodations, meals, etc.
As this is a community based effort and being done by everyone (including the directors and producers) on a volunteer basis there is no financial compensation for any of these positions. Based on filming done to date in California and Australia, everyone has a great time and a special feeling that we're making a movie to help communicate to the world that being gay and being a surfer are both very natural things to do.
If you're interested in any of these positions for a day, week or the entire time in France – please email us at info@gaysurfers.net, tell us what you're interested in, a little about yourself and any questions you may have. We'll get back to you with more details and specifics. Thank You! Thomas, Don and the team from GaySurfers.net