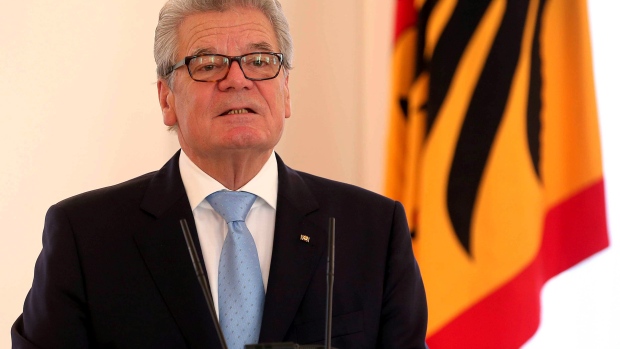 German President Joachim Gauck is boycotting the Winter Olympics and will not travel to Sochi, Russia next year.
Der Spiegel reports that Gauck took the decision in protest against human rights violations and the harassment of Russian opposition political figures. The magazine says the Russian government was informed of his decision last week.
Sochi: Russian activists ready gay-friendly games
Should Olympians fear Russia's anti-gay laws?
Pressure mounts on IOC over Russian laws
Map: Countries where homosexuality is a crime
The dpa news agency says presidential spokeswoman Ferdos Ferudastan confirmed the move on Sunday. Gauck's office could not immediately be reached for further confirmation.
Gauck, an outspoken critic of Russia's human-rights record, is yet to visit the country since taking office in March 2012. A planned meeting with Russian President Vladimir Putin in June 2012 fell through, apparently for scheduling reasons.
Gauck travelled to the Olympic Games and Paralympic Games in London last year.
The head of the Russian LGBT Sports Federation is in Toronto promoting the first gay sports tournament in Russia, which will be held after the Winter Olympics in Sochi.
Organizers of the Open Games hope to bring attention to the struggles of the lesbians, gays, bisexuals and the transgendered.
Questions remain about how Russian authorities will enforce the controversial anti-gay laws that came into effect earlier this year. Protests against those laws have turned violent at times.
Should Olympians fear Russia's anti-gay laws?
Pressure mounts on IOC over Russian laws
Map: Countries where homosexuality is a crime
Organizer and gay amateur figure skater Konstantin Yablotskiy predicts the days after the Winter Games will be dangerous for those in the LGBT community.
"As it was after the Beijing Olympics in China in 2008 — when the Olympics was over there was no media attention and all human rights defenders were just crushed by the national government," Yablotskiy told CBC News.
The Open Games will be held in Moscow, between the Winter Games, which run Feb. 7 to 23, and the Paralympics.
Two leading Toronto gay organizations, PrideHouse Toronto and OutSport Toronto, have thrown their support behind the plans.
Darlene Homonko of PrideHouse Toronto says Russia is hoping to keep any talk of LGBT issues away from the spotlight.
"To have a successful Sochi Games probably means no political unrest and dissent," said Homonko.
Yablotskiy doesn't expect any open demonstrations during the Sochi Games, though he says there may be more subtle signs of protest. Activists are calling on athletes of the same sex to hold hands during awards ceremonies, for example, to show their support of the LGBT community.