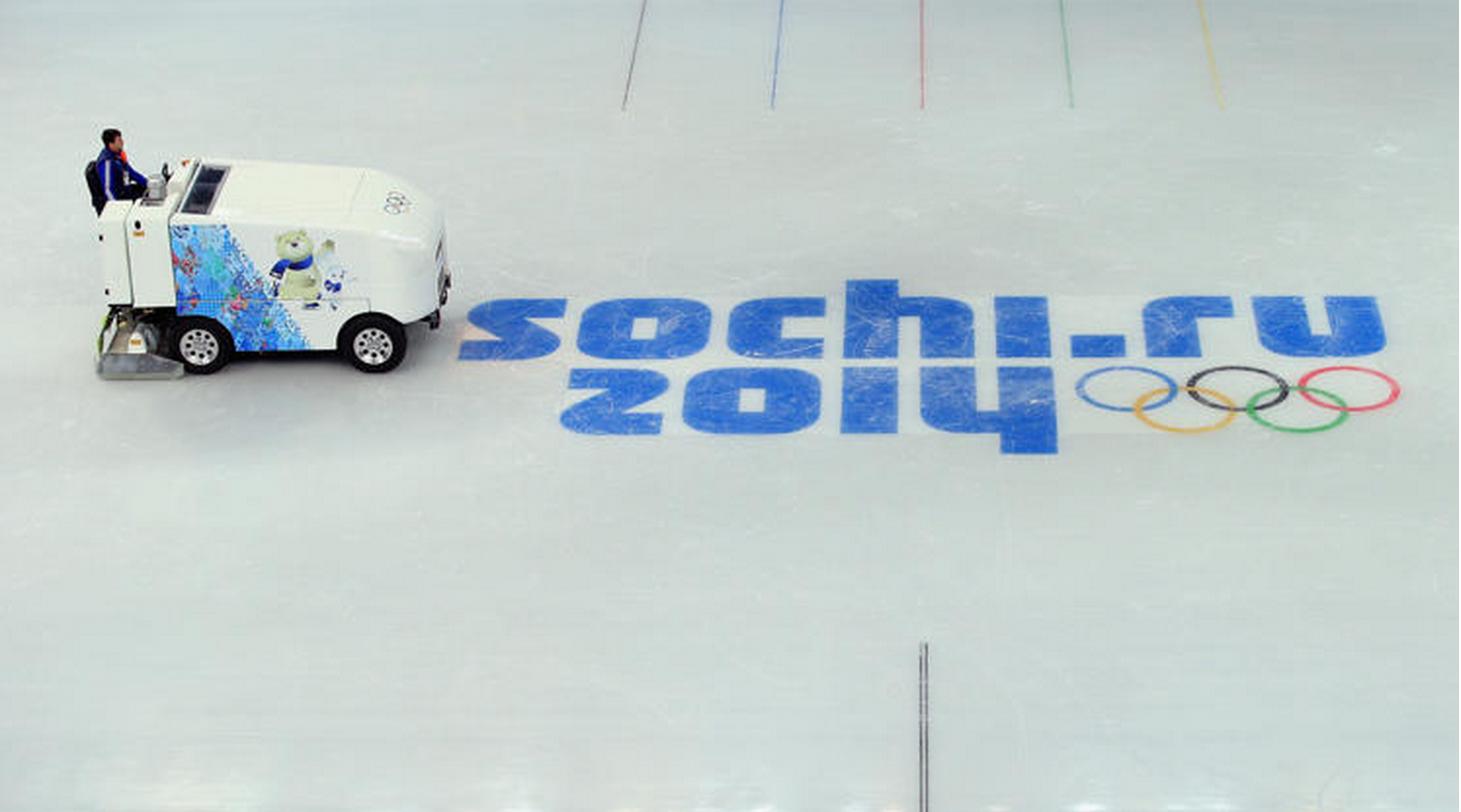 The mayor of Sochi has added a bizarre twist to the gay rights saga enveloping the Winter Olympics by claiming that not a single gay person lives in his city.
With the controversy surrounding Russia's "gay propaganda" law continuing to rage, Anatoly Pakhomov made comments to BBC television program Panorama that will do nothing to shift the country's reputation away from being unenlightened on LGBT rights.
"It is not accepted here in the Caucasus where we live," Pakhomov said. "We do not have them in our city."
Russia has defended its policy, with president Vladimir Putin arguing that its much-criticized anti-gay legislation was designed to protect children and will have no impact on visitors to the Games, which run from Feb. 7 to 23.
Putin tried to personally defuse the issue last week by addressing it in a series of interviews with international news anchors, insisting that he had a number of gay friends and, somewhat amusingly, was a fan of singer Elton John.
The president may be less than impressed with the timing of Pakhomov's claim, one that can only be described as laughable, especially with Sochi home to a number of gay nightlife venues.
When pressed about Sochi's apparent lack of any gay residents, Pakhomov reportedly snapped: "I am not sure, but I don't bloody know any," according to the BBC.
View gallery
.
IOC President Jacques Rogge (R) passes the Olympic flag to Sochi mayor Anatoly Pakhomov. (Getty)
"Our hospitality will be extended to everyone who respects the laws of the Russian Federation and doesn't impose their habits on others."
Pakhomov's wording is consistent with the message regularly delivered by Russian politicians on the topic – namely, subtle undertones of intolerance.
Putin was accused of linking homosexuality to pedophilia when he first appeared to extend a warm welcome to gay Olympic visitors, but qualified his remarks by asking them to "leave children alone, please."
The inflammatory law that was passed last summer has vague wording and it remains to be seen how it will be implemented in practice. Its provisions refer to propaganda promoting "non-traditional" sexual relations to minors and it is unclear what exactly constitutes such promotion.
Attacks on homosexuals such as the gruesome murder of a 23-year-old man in Volgograd last year have led to LGBT campaigners seeking a significant improvement in gay rights, but Putin and his ministers have defended the law at every turn, even using the desire to increase Russia's birth rate as justification for discouraging homosexuality.
Pakhomov accepted the Olympic flag from then-International Olympic Committee president Jacques Rogge at the conclusion of the Vancouver Games in 2010 and is likely to be a prominent figure during the Winter Olympics in Sochi.
He is a member of Putin's United Russia political party and won the mayoral election in 2009 with 77 percent of the vote, ahead of outspoken Putin critic Boris Nemtsov, who claimed the results had been falsified and were a "massive fraud."
The United States government has already made its stance on Russia's law clear, with president Barack Obama speaking out against it before announcing he would not attend the Games – while including three gay former athletes as part of the White House's official Opening Ceremony delegation.